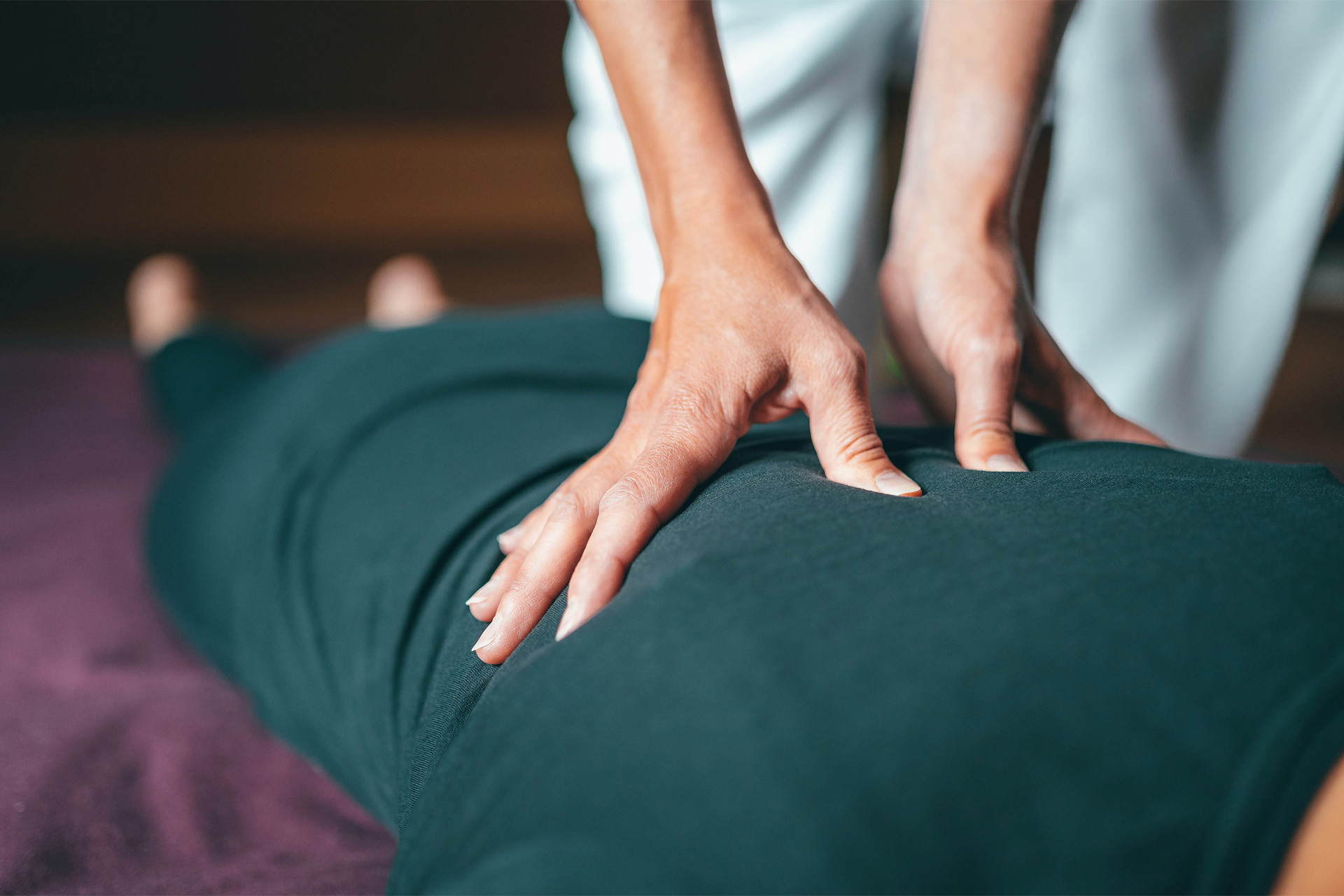 Massage Treatments at Inner Beauty
Our variety of specialist massage treatments make us your go-to place in Carrickfergus for ultimate relaxation and restoration.
Whether it be the perfect treat for you, or someone you love – we have massages suitable for everyone. Each of our massage techniques are tailored to bring you beyond relaxation, and provide you with health benefits including relieved tension, reduced pressure and increase blood flow.
Our massage treatments
What makes our massages so uniquely different is the delicacy and intensity of the pressure, as well as the tools and methods we use. If you like a combination of medium and firm pressure, along with soft gliding strokes – then a Swedish Massage is perfect for you. If you prefer more heat, then a Hot Stone Massage can help melt your problems away. We also have more intense massages, that help get right to the root of the core cause, like an Indian Head Massage or facial rejuvenation – which is ideal for combatting stress, loosening knots and easing ailments.
Or, if you enjoy trying new things – you could even indulge in our latest Warm Bamboo Massage, which offers a unique way to relax tight muscles, release tension and dissolve knots.
If you want to find out more about each massage treatment, have a closer look at our massage services below or our price list.
Swedish Massage
The classic massage to promote relaxation and improve overall health and well being.  You take control, we use a combination of your chosen pressure to release muscle tension, eliminate toxins, boost the immune system, promote sleep and improve circulation, flexibility and energy flow.
Aromatherapy Massage
The therapeutic use of essential oils to enhance the massage experience bringing a deeper relaxation. Choose one of our Signature Aromatherapy Oils for the ultimate relaxation experience to bring the mind and body back into balance.
Warm Bamboo Massage
Is a unique way to stretch and relax tight muscles and release stress and tension with its firm pressure.  We combine elements of Shiatsu and Thai massage to promote circulation, sensory nerve perception and lymphatic drainage. It's a great benefit to anyone suffering from postural imbalances, the warm bamboo sticks are used to knead and stretch muscle and fascia in all directions to dissolve knots.
Hot Stone Massage
Our heated Irish basalt stones penetrates deeper, relaxing tense muscles, melting away tension, easing stiffness and increasing circulation and metabolism. Sheer bliss!
Cupping Therapy
The cups create negative pressure that manually moves blocked energy, tension and toxins from the body in a way acupuncture, massage and other therapies can't. Cupping can speed recovery of injuries. It draws toxins from the subcutaneous layers to the surface of the skin leaving marks varying in colour indicative of the amount of tension removed.
Our Signature Fusion Massage
Our Fusion Massage combines Swedish, Hot Stones, traditional Thai and Lomi techniques using a choice of our Aromatherapy Oils to make this a truly unique 1.5hr head to toe experience.
Pregnancy Massage
An essential need for every "Mum to Be" to help your body adjust to dramatic changes & prepare for child birth. Massage will regulate hormones which will lead to fewer complications during birth. Not only will this massage relax your whole body, it can reduce stress, anxiety and promote sleep. While reducing nerve, joint and back pain it will significantly reduces any swelling you may have later in pregnancy. (Available after 14 weeks)
Indian Head Massage
Intense head, neck, shoulder and facial massage using a combination of pressure point manipulation and deep kneading and sweeping strokes with our signature blend of oils to combat stress, loosen and melt knots and give ease to long term aliments such as headaches, insomnia and shoulder pain. The facial massage includes Marma point stimulation and Aryvedic techniques that will loosen every tense jaw and brow leaving you feeling relaxed and energised.
Traditional Thai Foot & Leg Massage
An intense foot and leg massage using a combination of hand, thumb, finger and wooden sticks to stimulate pressure points that will impact the whole body. An ancient form of therapeutic healing that will release blocked energy to bring emotional and physical ease.  Benefits include improved circulation, lymphatic drainage to reduce swelling and eliminate toxins, an increase in oxygen to the body, improved flexibility, reduced stress and promotes sleep.
Facial Rejuvenation Massage
This massage is a must for anyone who wears their stress on their face! A combination of Aryvedic techniques, facial reflexology and Marma point stimulation, you will see increased flexibility in the facial muscles, more defined features such as cheekbones and jaw line, improved muscle tone, reduced sagginess, a reduction of tension induced sinus problems, increased alertness, relief of tension headaches and eye strain as well as improved complexion and relaxation.